Katherine O'Hare (no relation to
Bunny
) is a simple woman who has found her way into the tightly knit society that lives on the hill in a small Irish town. She has been taken under the wing of Mrs. Doyle-Counihan (Joan Plowright). The hill has been informally reserved for widows, and when a new, young, racy American widow comes to join the ladies on Widow's Peak, Katherine takes an instant and irrational dislike to her. The people in the town don't know quite what to do about that, as the dislike turns to open hostility and physical violence. Will harm befall one of the women, so brutally pitted against one another?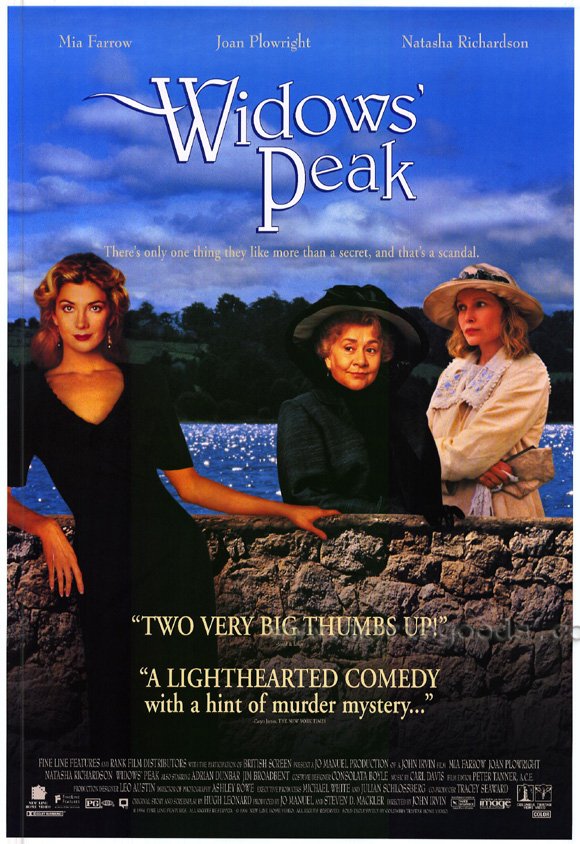 This taut, well crafted little film is not what you expect when you sit down to watch it, and it's full of unexpected twists and turns as it plays out its story.
The film is fairly recent, and available on DVD. The trailer is up on YouTube and can be seen above, thanks to an upload by Gabben92. The poster above is available from
MoviePosterShop.com
.
Obscurity factor: 3 (still fairly recent, available on DVD)