Obscurity factor: 3
Marina (Demi Moore) has a knack for second sight. She's able to see exactly what everyone else needs. As with many psychics, however, she has trouble seeing her own path clearly. When New York butcher Leo (George Dzundza) washes up on the shore of her North Carolina island home she recognizes him from dreams she's had and believes that he's her soulmate. Who is he to argue? Demi Moore just proposed marriage! He brings her home and they begin life together in the cozy, New York neighborhood he lives and works in. Marina, however, continues to use her second sight to help the lives of the neighborhood residents, which disturbs Leo and psychologist, Alex Tremor (Jeff Daniels). Will Marina's influence on the neighbors and her inability to see what's right for her threaten to destroy the little world of the neighborhood?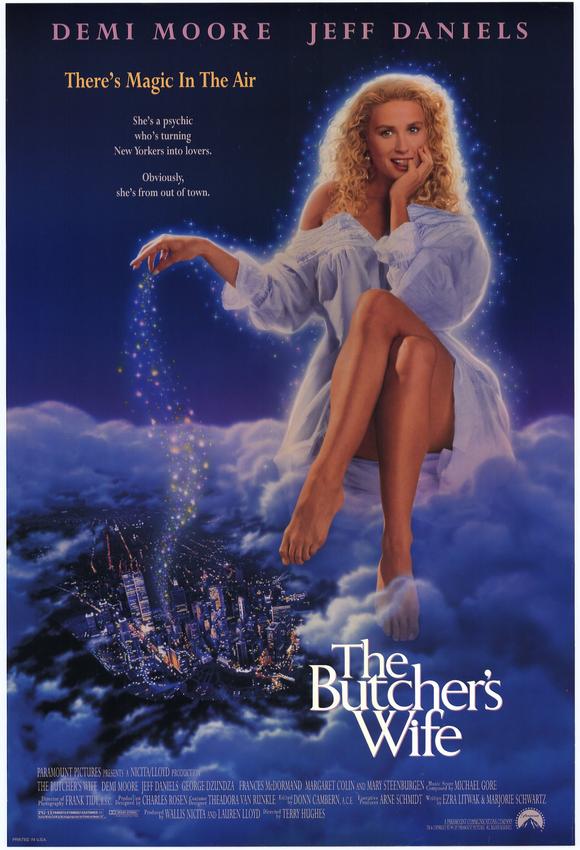 This charming film has a delightfully mystical quality to it. It's also such a lovely portrayal of the nature of New York neighborhoods to become close knit communities. It's a bit disconcerting to see Demi Moore as a blond, but that can be forgiven for the honest performance she gives. Also in the cast are Mary Steenburgen (singing, quite well, actually), Frances McDormand, Margaret Colin, Christopher Durang and female impersonator, Charles Pierce.
The film is available on DVD and can also be seen in full you YouTube. The link to the first installment is above, uploaded by filmfreak420. The poster above is available from MoviePosterShop.com.
Obscurity factor: 3 (fairly recent production, available on DVD and YouTube, not a huge hit when released and not well remembered)