Obscurity factor: 9
The loss of Liz Taylor this past week reminded me of how fascinating she was. This film is a great example of how she could lift even mediocre material and make it exciting. Zee (Taylor) and Robert (Caine) have had a tempestuous marriage and enjoy their sparring as much as their love making. When Robert meets Stella (Susannah York) he finds a different kind of relationship with her, one without the extravagant highs and lows of his relationship with Zee. She isn't to be cast away like an old shoe, however and does her best to hold on to her man. The story is a familiar one, but it's told with great style and an exciting, scenery chewing performance by Ms. Taylor.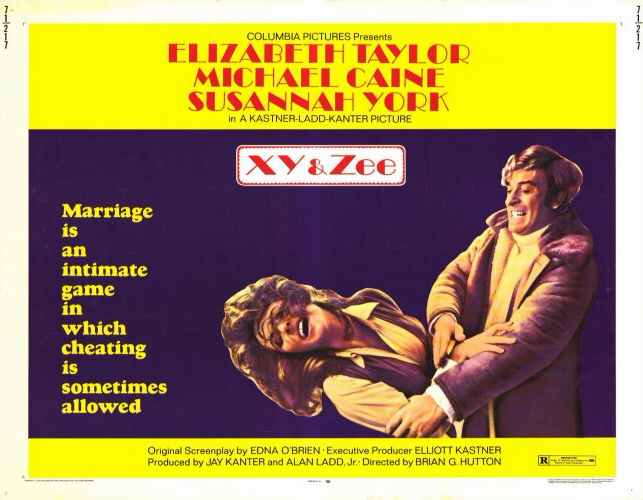 The sets and costumes (Stella is a fashion designer and Robert is an architect) are just magnificently 70's. Look for Margaret Leighton as a boozy, mod hostess with an outrageous sense of fashion.
This film is available on DVD as a print to order title. It's also available on VHS. You can see the television spot for it above, uploaded to YouTube by braniki1. The poster is available from MoviePosterShop.com.
Obscurity factor: 9 (largely forgotten title, available on print to order DVD)