One of Brini's friends on Facebook reminded me of this film after seeing the post about yesterday's film
X, Y & Zee
. In this movie she plays Lise, a disturbed, middle aged woman who takes a vacation to Rome in search of a man. Not just any man, mind you, but a man who will help her achieve a goal. Along the way she meets an unusual cast of characters and gets tied up in a political assassination.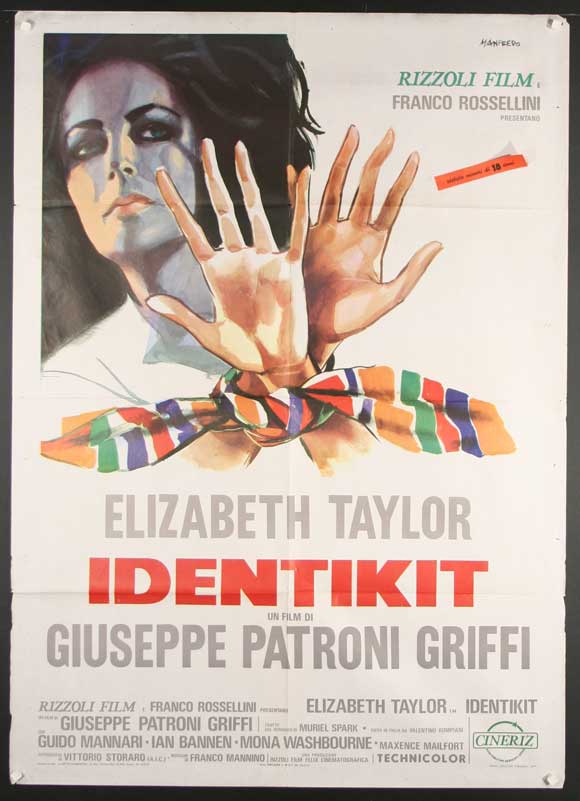 It's a dark film, and one that is little known today. It's also known as Identikit, the title it was released under in Europe. The splintered style of film making is well suited to the schizophrenic subject matter. Look for Ian Bannen, Mona Washburn and a cameo by Andy Warhol. It's available on DVD, and the entire film is available to watch on YouTube, though the uploader has disabled embedding. You can see it in this playlist:
http://www.youtube.com/watch?v=ir0GWa5PU0g&playnext=1&list=PL1DA6971355933600
. The poster above is available on
MoviePosterShop.com
.
Obscurity factor: 9 (available on DVD and YouTube, largely forgotten)