Obscurity factor: 7
Hot off the success of
Murder By Death
, Neil Simon and Robert Moore put this little film together. It extrapolates on the Humphrey Bogart style character that Peter Falk played in the film and pairs him with a bevy of saucy ladies from femme fatales to girls Friday. The film is a parody of the best of the genre, including Casablanca, The Maltese Falcon, Chinatown and even A Streetcar Named Desire.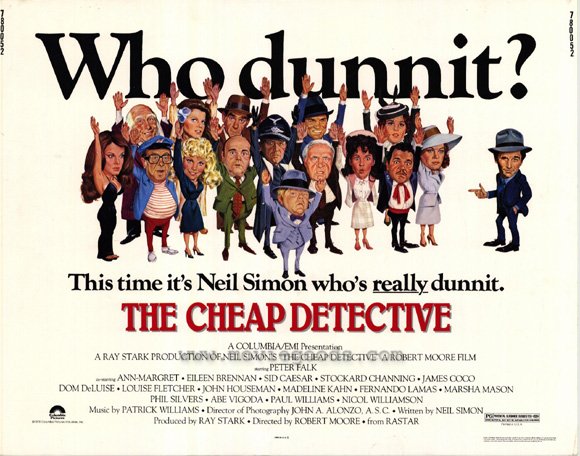 The production values are very high, it's beautifully shot in smoky rooms with dramatic lighting and the costumes and sets are nicely rendered. They provide the setting for some deftly handled, if at times silly comedy. Also look for Ann Margaret, Stockard Channing, Sid Caesar, Marsha Mason, James Coco, Phil Silvers, Fernando Lamas and John Housman.
In the clip above, Eileen Brennan plays a remarkably funny lounge singer, uploaded to YouTube by SueSnell. The film is available on DVD. The poster above is available from
MoviePosterShop.com
.
Obscurity factor: 7 (available on DVD, has cult following, but isn't as well known as Murder by Death)