Obscurity factor: 7
In the grand tradition of
Baby Jane
we have this star turn shocker about the mothers of two thrill kill killers. Adelle (Reynolds) and Helen (Winters) are shamed and disgraced by the murder their sons committed, so they pick up and leave Iowa for Hollywood where they open a dancing school for children. All is not well, however. They've been targeted by their son's victim's former boyfriend who has sworn to make them pay for their sons' act. Several odd men start showing up in their lives in Hollywood. Could one of them be their tormentor? Meanwhile Adelle has struck up a romance with one of her student's father, and Helen is acting strangely.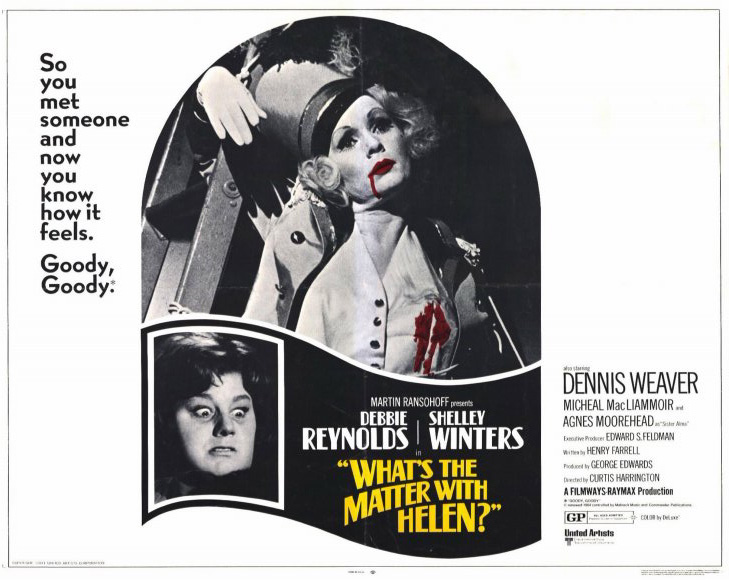 The production values of this film are particularly good with well rendered details in the sets and costumes that were nominated for an Academy Award. Look for Agnes Moorehead's cameo as an evangelist.
This film has been released on DVD as a double bill with another shocker -
Whoever Slew Auntie Roo?
It's also available in full on YouTube, though the uploader has disabled embedding. You can see it
here
. The trailer above is uploaded by punkymom76.
Obscurity factor: 7 (has a cult following, available on DVD, largely unknown to the general public)