Obscurity factor: 6
In the late 1800's, Gitl (Carol Kane) is coming to America from the old country to reunite with her husband (Steven Keats). Upon joining him in New York's lower east side she finds him a changed man, one who she is unable to relate to. As she tries to cope with a new way of life, raise their son and assimilate into a new culture she finds the tenuous bonds of her marriage stretched to their limits.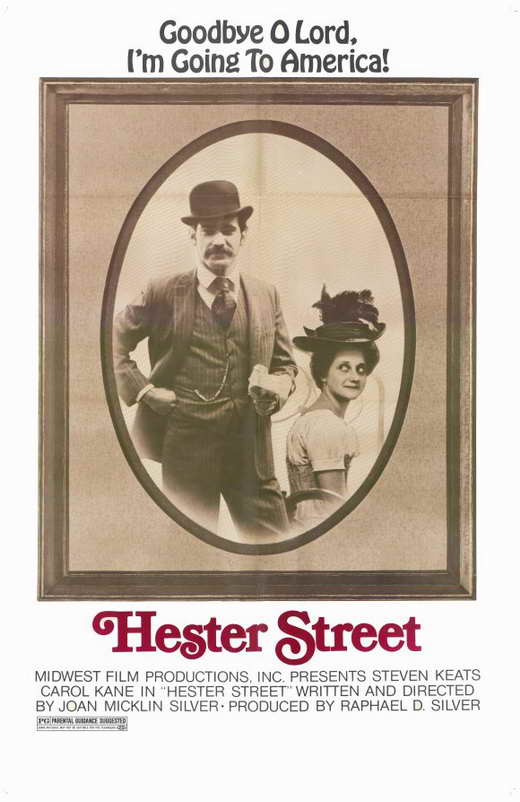 This charming film was a labor of love for director Joan Micklin Silver and it shows. It's simplicity and honest portrayal of the life of immigrants in America at the turn of the last century is beautifully researched and rendered. It's also a good lesson in staying true to your vision - distributors were less than enthusiastic about the prospects of this film, believing it would only have a market in synagogues and ethnic communities. The producer, Raphael D. Silver, discouraged by the response and against the advice of everyone decided to self-distribute. Imagine his surprise and joy when his job became an easy one of fielding offers after Carol Kane was nominated for an Oscar for her performance. Look for Doris Roberts in the cast as well.
This film is available on DVD, and can be watched instantly on Amazon and Netflix. Above is a scene from the film uploaded to YouTube by paikov. The poster above is available from
MoviePosterShop.com
.
Obscurity factor: 6 (known to film buffs, Oscar nominated, available on DVD, largely unknown to the general public)