This film tells the story of a pair of detectives - John Russo (Gazarra) and Charles Rutledge (John Ritter) both assigned to follow supposedly unfaithful wives (Hepburn and Dorothy Stratten). Both fall in love with their quarries. The tenor of the film is very gentle and sweet with the characters all forming warm friendships with each other despite the curious circumstances. Unlike the usuall portrayal of New York City it's depicted as a town where people meet and instantly become friends, a place where understanding and human interaction trump circumstance an influence.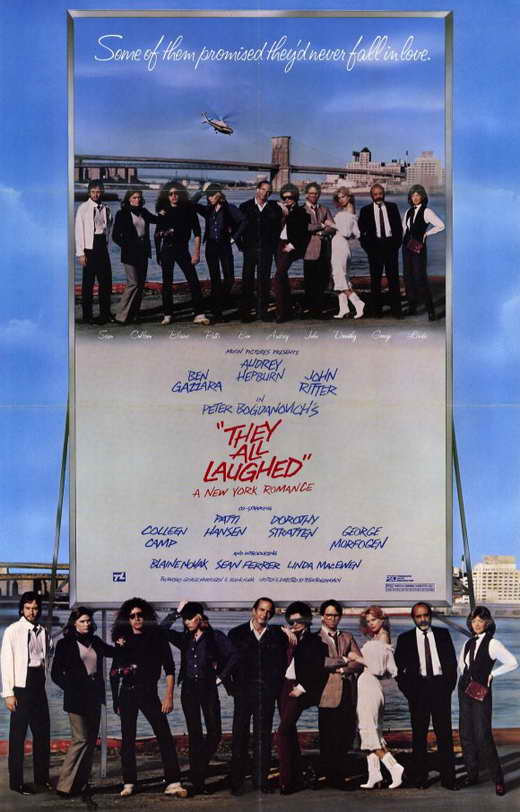 This is Peter Bogdanovich's favorite of his films, and has a real charm and warmth to it. It was not a success at the time of its release, partially because it was Dorothy Stratten's last film before she was murdered by her estranged husband. It was one of the films that spelled the death knell for director driven cinema in Hollywood. It's since been reappraised and is now thought of as a forgotten gem by many critics.
There was a 25th anniversary release of the film on DVD in 2006. It can also be seen online at CinemaxX.ru, a Rumanian film site.
Obscurity factor: 5 (known in film circles, unknown to the general public. Available on DVD)