Obscurity factor: 8
Based on actual events, this film tells the story of Edna (Burstyn), who after an automobile accident that kills her husband and almost kills her, finds she has the ability to heal people with a "laying on of the hands." She develops a relationship with Cal (Shepard) who has trouble coping with Edna's gift and begins to believe that she is the second coming of Christ.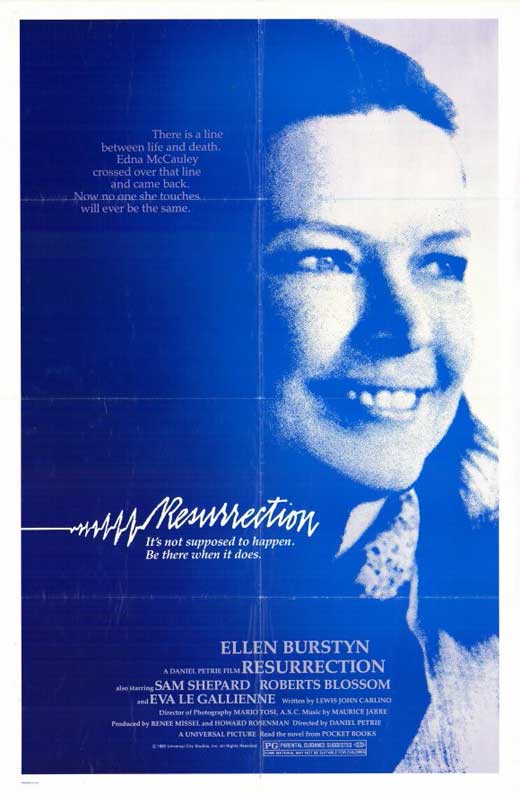 This film was well received at the time of its release. It was nominated for two Oscars. One for Ellen Burstyn and another for Eva La Gallienne, who played Grandma Pearl. It's since been largely forgotten.
This title is recently available on print on demand DVD - part of Universal's vault series. It's also available on Hulu in full and can be watched above.The poster above is available at
MoviePosterShop.com
.
Obscurity factor: 8